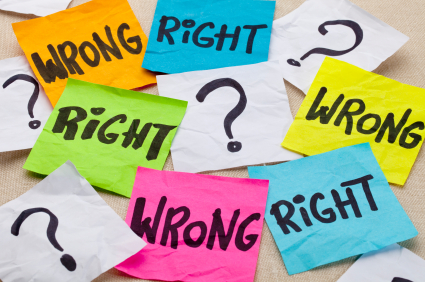 "Hear me, you who know what is right, you people who have my law in your hearts: Do not fear the reproach of man or be terrified by their insults. For the moth will eat them up like a garment; the worm will devour them like wool, my salvation through all generations." Isaiah 51:7, 8 NIV)
Crossroads
The Prophet Isaiah was a powerhouse in his day. He knew Jewish history, Hebrew literature and has been quoted more than any other prophet in the NT. He was an adviser to Judah, who saw a crossroad with their future. Sounds quite like America. Although, possibly Americans have crossed, defending path they chose. This is all good by world standards…not so with God's. Judah could either regain their footing or begin a disastrous downslide. Same.
Gentleness/Respect
While societal confusion spins out of control, where will we land? How do we handle insults? This is important, because making stands with Jesus Christ angers the left, who show no tolerance. Thankfully, I have good relationships with left thinking individuals. Not all are able to take my Truth, yet, not always is it time to discuss truth. Hardened hearts will only repel attempts in sharing truth. Christ's love through actions and prayer will soften hearts. While praying, we need to pray for softened heart and a desire to know truth. 1 Peter 3:15 cautions us to be ready...but in your hearts honor Christ the Lord as holy, always being prepared to make a defense to anyone who asks you for a reason for the hope that is in you; yet do it with gentleness and respect… 
Removing Dross
It's tough to be gentle and respective most of the time. Through Christ's refinement, we're able to brush off ashes and walk with a clean heart, desiring right from wrong…yet, handling individuals with gentleness and respect. God's refinement is like purifying silver, removing dross, making valuable. Dross is defined as a mass of solid impurities floating on a molten metal or dispersed in the metal. I'm thinking I just found a new favorite verse…Proverbs 25:4 Take away the dross from the silver, and the smith has material for a vessel. We're a work in progress, yet there is a refining time for each one of us…sooner the dross is removed, lessons learned, quicker we move into God's purposes revealed, destinies released. For me, once I seemed completely dry- God poured His Word into me and I soaked it up like a sponge.
Right/Wrong
We want to be a people who know what is right, who have God's laws in our hearts. Out of the heart can be a well spring of life, or steeped in deceptiveness. We have to choose…well spring of life or gripped by satan. Once he grips, he will do all he can to bound…only God's Word can release any grip satan has hold. I could keep writing an entire book here…bottom line, there is right from wrong. God's salvation is for all generations, no need to fear.
Be encouraged!