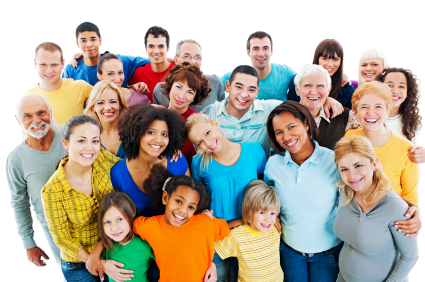 Elisha said to the King of Israel, "What do we have to do with each other? Go to the prophets of your father and prophets of your mother." Elisha said, "As surely as the Lord Almighty lives, whom I serve, if I did not have respect for the presence of Jehoshaphat, king of Judah, I would not look at you or even notice you. But now bring me a harpist? (2 Kings 3:13a, 14 NIV)
The Difference…
Three Kings and one made the difference when matters depended on God's intervention. The Old Testament is fascinating with history and stories that keep our attention and make us think. Who has been praying for their Elijah? Elisha's thoughts would be interesting to know while he was plowing w/oxen. Had he been praying, seeking The Lord's direction? When Elijah arrived, his cloak was thrown around Elisha. He must have known…slaughtered his oxen, used the plowing equipment as firewood, and fed the people. Farming days behind and Elijah's attendant forward.
Unified
Elisha was sought out by Three Kings: King of Israel, King of Judah, and King of Eden. Division behind them, unified for purpose- to defeat Moab. King of Israel quickly questioned God's intent, their water dried up marching to defeat the Moabites. In a quandary, King of Judah asked about a prophet, an officer of the King of Israel's army, identified Elisha. From there, they went and visited Elisha.
Faithful
God's plans are not always, more often than so- instantaneously revealed. We are given information…on a need to know basis. When faithful with little, we're trusted with much. Today's scripture began with King of Israel's problem, he sought help from King of Judah, then met up King of Edom, routing through the Desert of Edom. Every detail God ordained…even if Elisha's help was based on respect for a God honoring King. Who else would be able to look at the King of Israel and say, "I will go with you, I am as you are, my people as your people, my horses as your horses." Division came together unified, helped claim a victory over the Moabites.
Division
Division coming together for America, based on Biblical Truth, will claim victory, too! God took ungodly leaders and unified them with a God honoring one- similar to current circumstances. As much as haters want to hate- our President is a God- one true God, honoring President. If you disagree, you are very blinded to see. Don't be mad, simply pray and ask God. Pray for God to open eyes to see, ears to hear, and hearts softened to understand Truth. Isn't this what we want? We don't want to live thinking lies are true.
Be encouraged!